AZIDIC NEW GENERATION Clear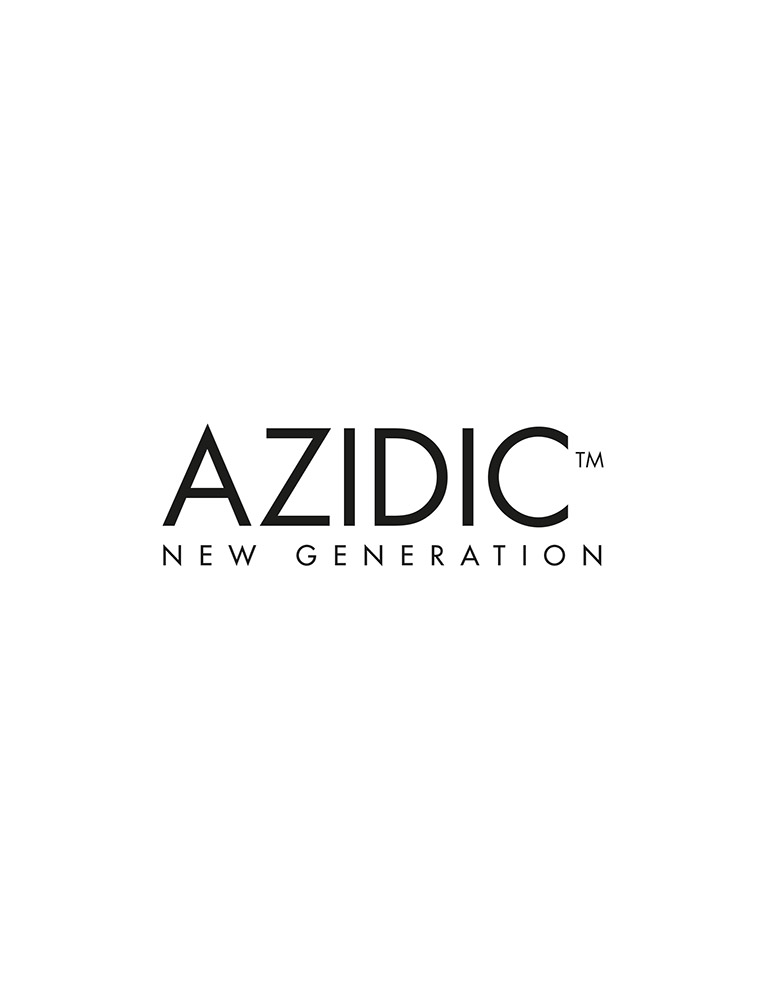 Order number:

E1.720.2

Open text field 1:

1.720.2
Klares UV/LED Modellage-Gel mit feinsten Micro-Fiberglaspartikeln, einem leichtem Säureanteil...
more
Product information "AZIDIC NEW GENERATION Clear"
Klares UV/LED Modellage-Gel mit feinsten Micro-Fiberglaspartikeln, einem leichtem Säureanteil für extreme Haftung auf dem natürlichen Keratin und hoher Strapazierfähigkeit der modellierten Nägel.

Wenn Sie ein günstigeres Modellage-Gel mit bestimmten Kriterien für Ihre Studioarbeit suchen, dann ist AZIDIC NEW GENERATION Clear die preiswertere Gel-Alternative mit sehr guten Verarbeitungs- und Materialeigenschaften. Gerade im Einsatz bei solchen Fingernägeln, die im Alltag deutlich mehr beansprucht werden und wo extreme Haftung ein Muss ist, bietet AZIDIC NEW GENERATION Clear eine sehr gute Modellagelösung. Auch im Bereich "Problemnägel" zeichnet sich AZIDIC NEW GENERATION Clear durch zahlreiche Pluspunkte aus.

Der Faserverstärkungsanteil mit den Micro-Fiberglaspartikeln ist bei AZIDIC NEW GENERATION Clear so ausbalanciert, das die modellierten Fingernägel sehr strapazierfähig sind, aber dennoch Flexibilität aufweisen. So kann auch ein kurzer, stabiler Naturnagel aufgrund der hervorragenden Haftungseigenschaften durch den minimalen Säureanteil mit einer dünnen Schicht diesen Gels zum Schutz verstärkt werden (nicht bei dünnen, weichen Naturnägeln!).

Die hohe Viskosität und Standfestigkeit von AZIDIC NEW GENERATION Clear garantiert ein gezieltes Modellieren, ohne in die Nagelränder zu laufen (daher auch besonders gut für die Arbeit über der Schablone geeignet). Nach dem Aushärten reduziert sich die Feilarbeit auf ein Mindestmaß, es entwickelt sich kaum Feilstaub. Die Wärmeentwicklung ist gering, Verfärbungen (Vergilben durch UV-Licht) treten nicht auf.
Das Modellagesystem AZIDIC NEW GENERATION ist sowohl für UV- und LED-Lichthärtungsgeräte geeignet.

In Kombination mit den farblich nuancierten Modellagegelen AZIDIC NEW GENERATION ROSÉ, CAMOUFLAGE und SILKY gibt abalico Ihnen mit AZIDIC NEW GERNATION ein Modellagesystem an die Hand, mit dem Sie durch geringeren Kosteneinsatz hervorragende Nagelmodellagen erzielen können und dem Trend nach MakeUp Gelen (Rosé/Camouflage) und milchig-weißem Opaleffekt (Silky) absolut gerecht werden – zum Beispiel bei Babyboomer-Nails.
Das Kennenlernset AZIDIC NEW GENERATION erhalten Sie bei abalico für kleines Geld. Da lohnt es sich, die komplette AZIDIC NEW GENERATION Gel-Palette zu testen und sich positiv überraschen zu lassen.

FACTS
AZIDIC NEW GENERATION Clear

• UV/LED Modellage-Gel
• Farbe: clear
• mit Mico-Fiberglaspartikeln
• minimaler Säureanteil
• für Problemnägel und strapazierfähige Modellagen
• auch zum Schutz stabiler Naturnägel geeignet
• dickere Viskosität ermöglicht gezieltes Modellieren
• standfest, läuft nicht in die Nagelränder
• flexibel
• extreme Haftung auf dem Naturnagel
• geringe Wärmeentwicklung bei der Aushärtung
• leicht zu feilen, kaum Feilstaubentwicklung
• kein Vergilben
• UV und LED geeignet
• kostengünstig
• Modellagesystem AZIDIC NEW GENERATION erweiterbar mit ROSÉ, CAMOUFLAGE und SILKY

Anwendungstipps vom abalico Profi-Team:

Aushärtungszeit:
120 Sekunden*
(* Aushärtungszeit bezieht sich auf das abalico PROFI PREMIUM UV-Lichthärtungsgerät #2.410.)
Related links to "AZIDIC NEW GENERATION Clear"
Read, write and discuss reviews...
more
Customer evaluation for "AZIDIC NEW GENERATION Clear"
From:
Martina Fuchs
On:
27 May 2019
Mein Gel für Problemkunden
Ich habe 2 Nagelbeißerinnen bei denen nichts gehalten hat. Ich habe in der Zentrale angerufen und um Rat gebeten. Und was soll ich sagen das Gel hält! ich mache den Airbond drunter und es ist super auch bei anderen Kunden die mal einen abgebrochenen Nagel hatten habe ich es ausprobiert und sie brechen nicht mehr so schnell ab, bei manchen Kunden gar nicht mehr.
Write an evaluation
Evaluations will be activated after verification.